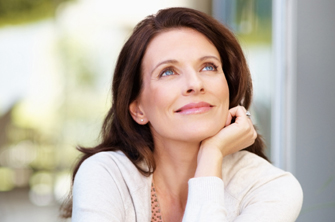 Shovel your neighbour's driveway.
Make Your Life Sensational
Need a Change?
Considering the busy lives we lead on a day-to-day basis, every once in a while we need an overhaul. When the job is overwhelming, the children are demanding, and time management is at it's worst, take a step back and reevaluate. Make time for YOU. Get back on track by following these quick and easy tips to sensationalize your lifestyle.
REDUCE STRESS
Stress affects our attitude, mood, sleep and overall health. Often referred to as 'the silent killer' it is important that you identify and put into action effective ways to reduce the stress you are exposed to:
Get Enough Sleep
One of the biggest contributors to feelings of stress is a lack of sleep. Give your body the rest it needs to recover from the day you just put in so that it's ready for the next.
Begin Your Day in Silence
Whether it is meditation, Yoga or prayer, start each day in silence. Allow your body to relax and your mind to clear. Wake up just ten minutes earlier to accommodate 'me time' into your schedule.
Organize Yourself
A cluttered house or office adds unnecessary chaos to your life. Clean your desk, pick your clothes up off the floor and learn to live in a cleaner environment. This eliminates the need to frantically search for things you can't find and gives you a greater sense of control over your surroundings.
Consider a Pet
If you don't have one already, think of adding a pet to the family. A pet acts as a great stress-reducer. It is a known fact that the action of petting a cat or a dog actually works to reduce the level of stress you feel at any given time.
Take a Break
If you're piled high at work and don't know where to start, walk away for a minute. Even though this may feel counterproductive, a break from it all – even for just a few moments – can calm you down and give you a new perspective you hadn't previously considered.
DO EASY EXERCISES
Exercise doesn't need to be overly complicated or time consuming. If a gym membership is not possible, have no fear! There are easy ways to get the blood pumping through your body on a daily basis.
Walk to Work
If location permits, walk to work instead of driving or taking local transit. If you must drive, park your car at the back of the parking lot instead of the front and force yourself to walk a few steps further to your desk. On your lunch break, take the stairs instead of the elevator.
Wash Your Own Car
Forget the drive-through and on the next sunny spring day, wash your car by hand. Enjoy the weather and burn a few calories at the same time.
Start Gardening
Plant a few flowers, herbs and small shrubs in your garden this year. Tend to your new plants on a regular basis and benefit from some low intensity exercise right in your yard.
Play with your Kids
For thirty minutes a day, join in your children's games. Capitalize on some much-needed family time and work up a sweat the same way you used to when you were a kid.
ENHANCE YOUR DIET
Don't let the greasy, fattening, sugar loaded foods get you down! A healthy diet increases your energy levels and helps you maintain an optimal body weight.
Leafy Greens
Among the best vegetables to eat are the leafy greens. Pack your diet with romaine lettuce, bok choy, spinach, rapini, arugula and swiss chard. Make salads, steam your greens, or boil and mix your veggies together with extra virgin olive oil and garlic.
Fruit
Eat enough fruit. Ideal at breakfast, make a fruit smoothie, mix a few berries in with your morning yogurt, or dabble a few slices of banana in your cereal.
Good Carbs
Try limiting your carbohydrate intake to one meal a day. Instead of white bread and pasta, incorporate brown rice, quinoa, sweet potatoes, whole wheat, and spelt into your weekly routine.
High Protein
Keep your energy high throughout the day with protein. Start your day with some cereal and Sensational Soy, include cheese at lunch, and make chicken for dinner.
Soy Beverages
Drink soy beverages such as Sensational Soy, a beverage boosted with more protein and fibre than rice and almond beverages, which are another type of milk alternatives. Have a glass in the morning or a warm mug-full in the evening before you go to sleep.

Never forget how important your health and your happiness are to you. Without these two critical ingredients in the recipe of life, we aren't left with much. Deal with your stress, incorporate simple exercises into your daily routine and eat the right foods. Live the sensational life you know you're capable of.