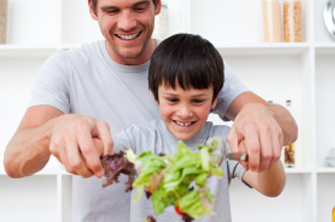 Be open and watch as others follow in your footsteps.
Teach your children how to cook.
As soon as you feel they're old enough, start introducing your kids to all the magic that happens in the kitchen. Start with fun and easy recipes and slowly work your way up to more elaborate meals. Along the way, teach them about spices, flavours, chopping techniques and good food combinations.