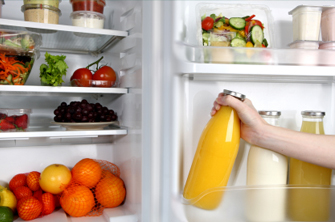 Make a dream board. Look at it every day.
Stock the family fridge with fresh veggies and fruit.
These foods are known to heighten your energy levels throughout the day. Remember, if chips and cookies are nowhere to be found in the house, they won't be eaten. Show your family how good they can feel when they eat the right foods throughout the day.