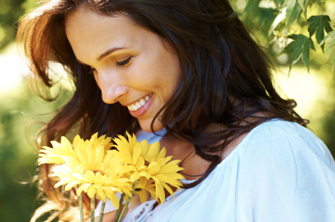 Drink 8 to 10 cups of water a day.
Find serenity in nature.
No matter what the season, stand outside for a few minutes and breathe a few big breaths of fresh air. Look around you. Find calm and peace in the waving trees, the flowers growing in the front garden or the cloud-wisped sky above you.