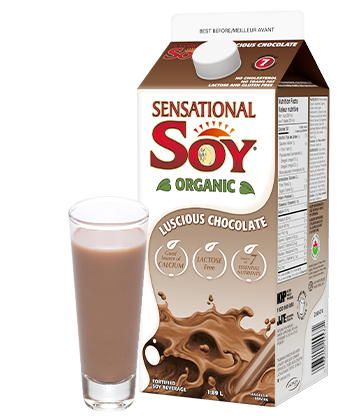 A delicious smooth texture and premium taste of milk chocolate all in one glass!
A source of Omega 3 and Omega 6 polysaturates
Very high in Calcium
Fortified with 6 vitamins and minerals
Source of 11 essential nutrients
Tell your kids you love them.
Ingredients:

Filtered water, organic soybeans, organic cane sugar, natural cocoa, calcium phosphate tribasic, natural flavours, sea salt, maltodextrin, carrageenan, sodium citrate, vitamin A palmitate, riboflavin, vitamin B12, zinc oxide, vitamin D2.